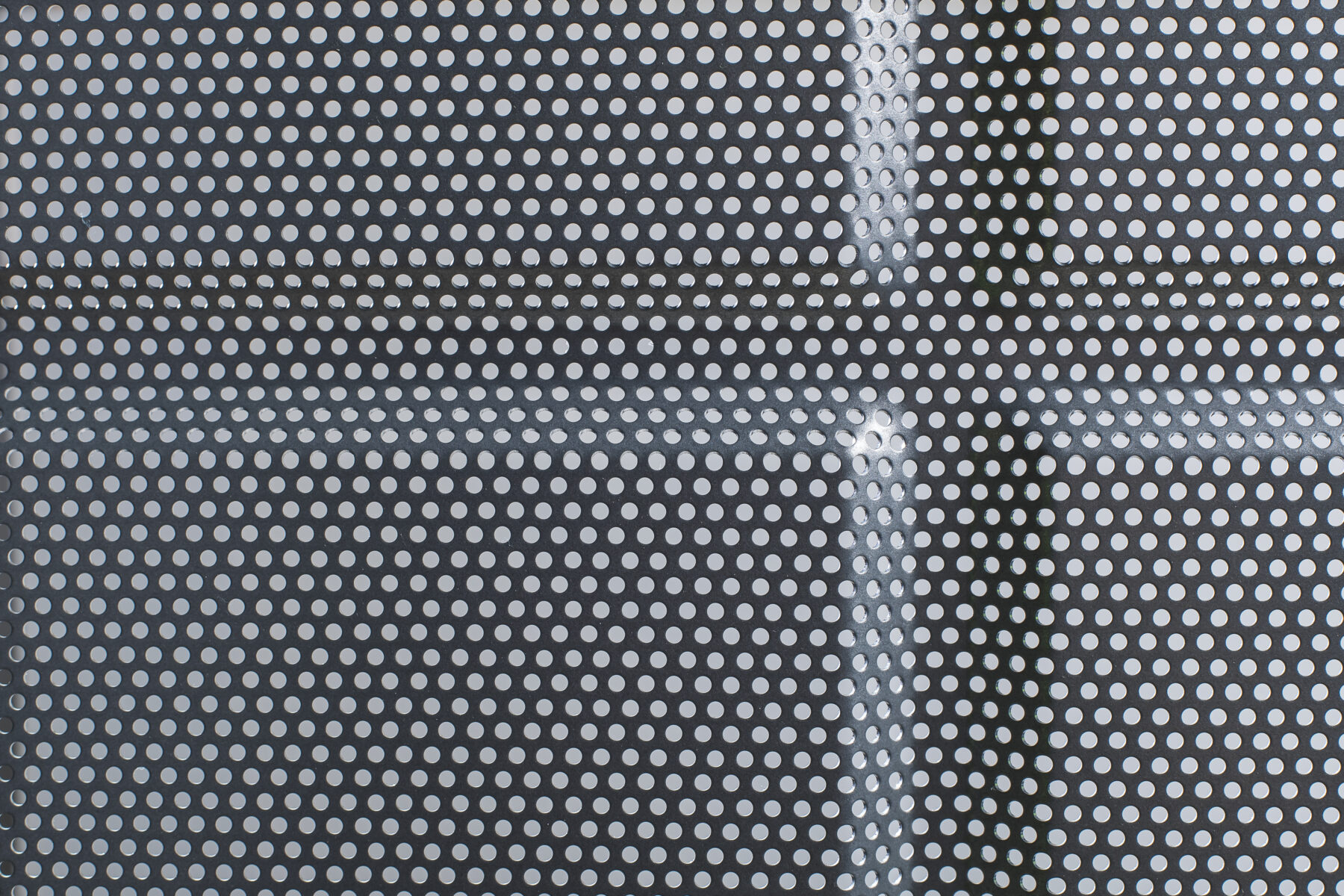 ---
DURABLE PERFORATED PLATES AS CUSTOM ORDERS
Finland's most comprehensive selection of perforated steel sheets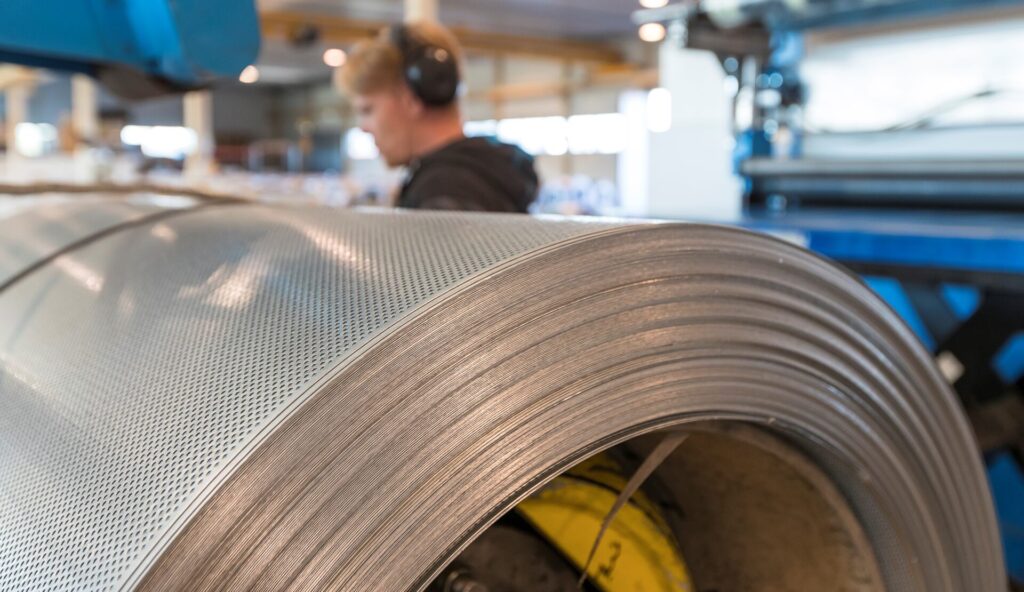 The perforated steel sheets are suitable for various building and industrial goods. We manufacture the perforated plates in a professional and efficient manner on our own perforation lines.
Perforated sheet metal can be used both outdoors and indoors, since it is a durable, versatile and easily modified material. In industrial use, it is used in e.g. air conditioning systems, filtration, sorting and in the separation of liquids. In construction work, perforated sheet metal is suitable for ceilings, protective boards, wall structures and sight barriers. A perforated sheet can be used to implement, for example, impressive balcony rails as well as lighting and facade solutions.
Metehe Oy
tel: +358 207 639 640
myynti@metehe.fi
Concact our warehouses.
HIGH-QUALITY PERFORATED PLATE PRODUCTS
We manufacture perforated plate products in the coil, strip or sheet size requested by the customer. We can also produce various solutions suitable for facades using perforated sheets.
Sheets
Coils
Strips
Soffit panels
Profiled sheet facades
Concertto Acusto facades
In addition to our own products, we can also perforate customers' own materials, if necessary.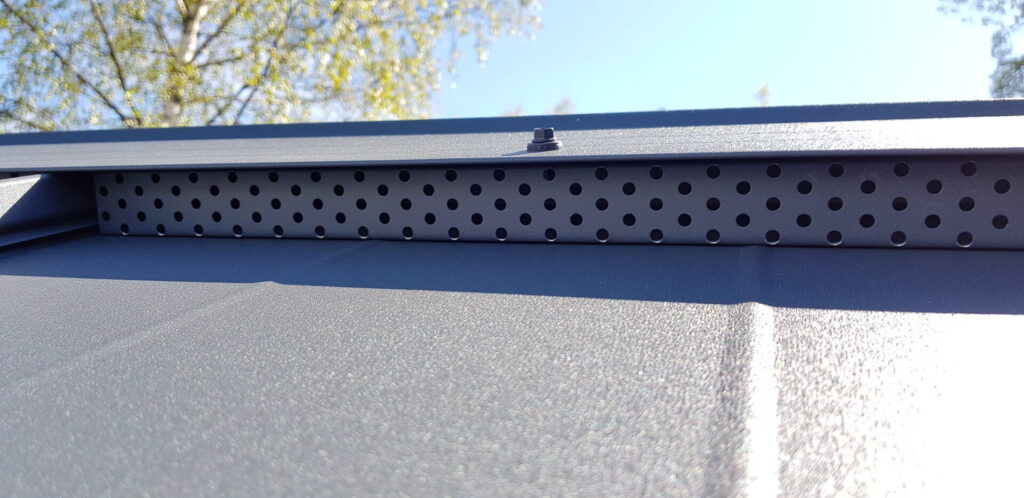 DURABLE AND VERSATILE MATERIALS
The material of sheet metal products is selected according to the site of application, because different materials are suitable for different conditions. The frame materials we used are aluminium, copper, brass and stainless, acid-resistant, cold-rolled, paint-coated and hot galvanised steel. The sheet can either be fully perforated or partially perforated, in which case part of the width of the coil does not have holes.  A protective film can also be added to the material in connection with perforations.
CONTACT US AND ASK ABOUT THE PRICES OF PERFORATED SHEETS
We offer high-quality products flexibly and quickly, directly from the factory and our collection warehouses. Our professional staff will be happy to help in selecting the suitable products, and they will provide recommendations on their use. Please contact us and ask for the price of perforated sheets, and we will provide you with a competitive quote. Call, send us a message or come and visit us!
Explore our other coil products.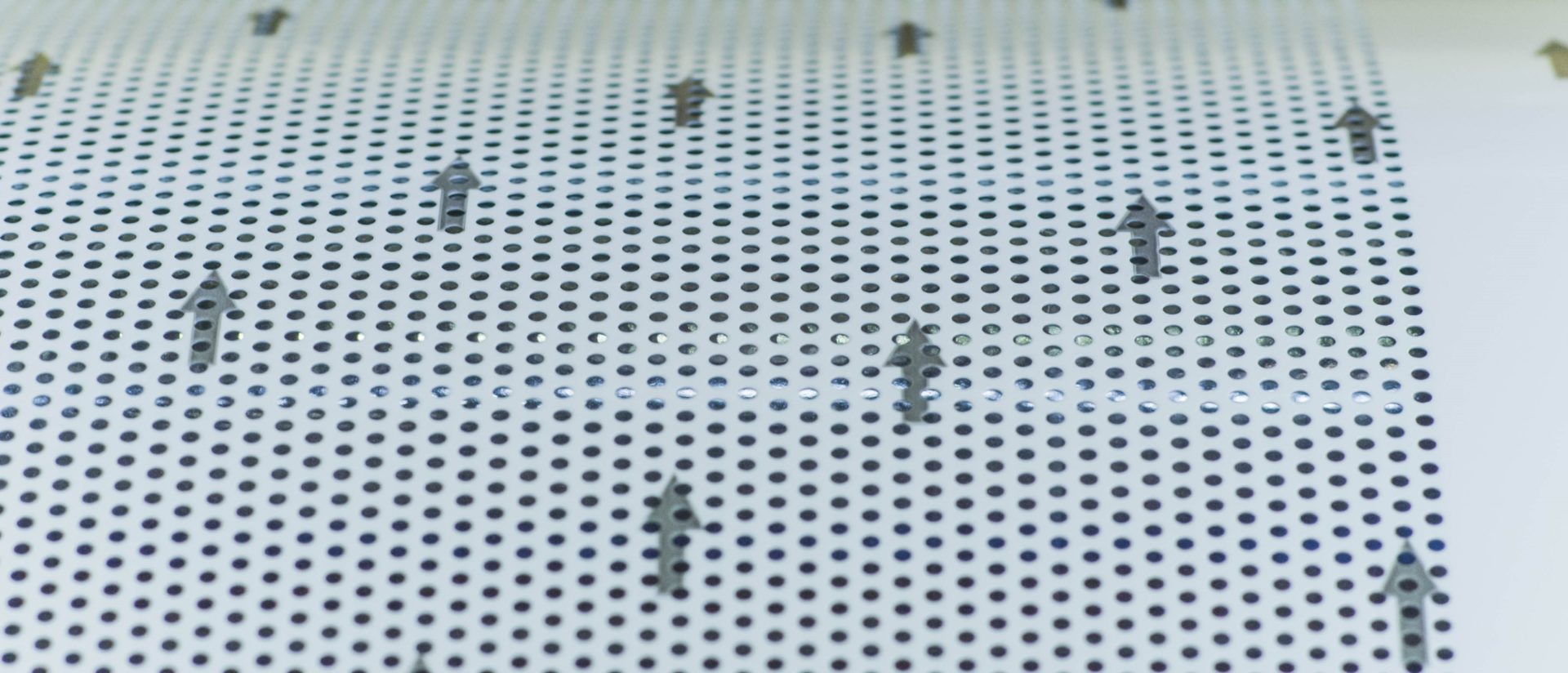 Perforations
Shape of holes:
R=Round hole, C=Cornered hole
Hole size:
R=2.2 mm/3 mm/4 mm/5 mm/8 mm, C=8×8 mm
% = Open area
Hole distribution:
T=Triangle
U=Square
M=Diagonal
Maximum width of material:
1,250 mm
Maximum weight of material:
8 tn
Weight of end coil:
0–8 tn
Inner diameter of end coil:
610 mm
Perforated plate products:
Coils
Strips
Sheets
Soffit panels
Profiled sheet facades
Concertto Acusto facades
PERFORATION MODELS
T=Triangular distribution
U=Square distribution
M=Diagonal distribution
PERFORATION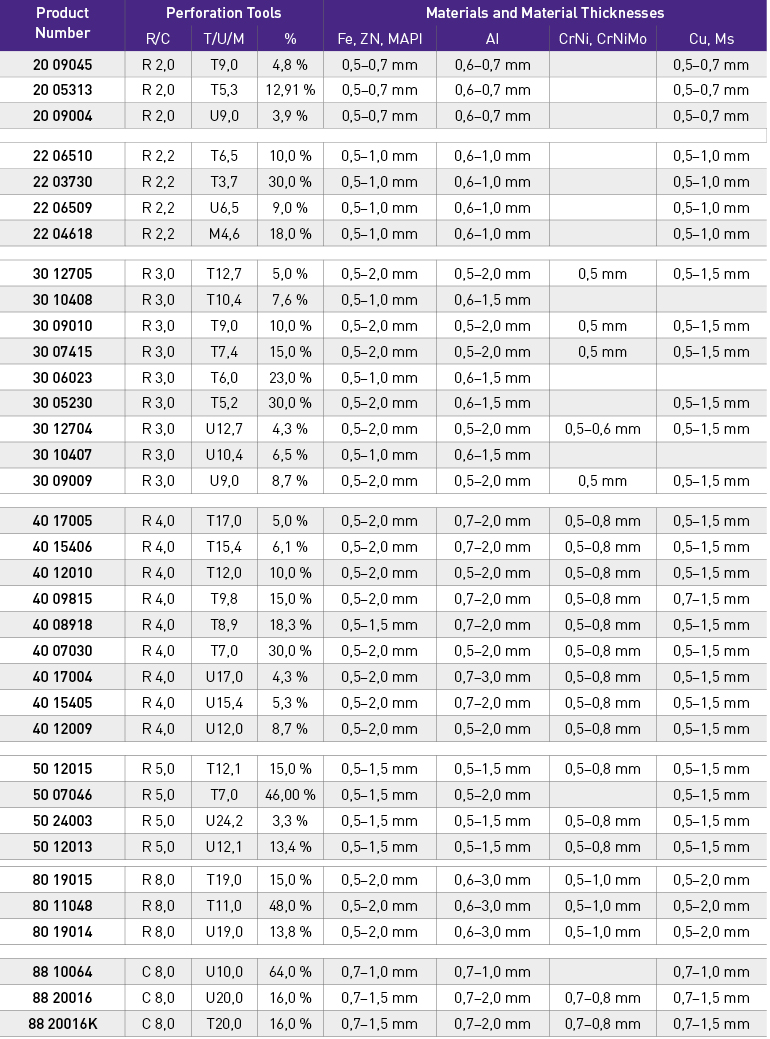 FRAME MATERIALS AND MATERIAL THICKNESSES OF PERFORATED SHEETS
| | |
| --- | --- |
| Material | |
| ZN = Hot galvanized | 0.50–2.00 mm |
| DX51D+Z275 MAC | 0.50–1.50 mm |
| DX51D+Z100 MAC | 0.50 mm |
| | |
| MAPI = Paint-coated | 0.50–2.00 mm |
| DX51D+Z275 / S280GD+Z275 | 0.50–0.70 mm |
| DX53D+Z275 | 0.50–1.00 mm |
| S320GD+Z275 | 0.60 ja 1.20 mm |
| | |
| Fe = Cold-rolled | 0.70–2.00 mm |
| DC01 AMO | |
| | |
| Al = Aluminium | 0.60–3.00 mm |
| EN3103-H16 (special quality) | 0.60–1.00 mm |
| EN1050-H14 (commercial quality) | 1.50–3.00 mm |
| | |
| CrNi = Stainless | 0.50–1.00 mm |
| EN1.4301/2B (SS2333) | |
| | |
| CrNiMo = Acid-resistant | 0.50–1.00 mm |
| EN1.4404/2B (SS2348) | |
| | |
| Cu = Copper | 0.50–2.00 mm |
| | |
| Ms = Brass | 0.50–200 mm |