---
COIL PRODUCTS AND SHEETS
Metehe's large raw material storage is one of the most comprehensive in Finland, and it offers a high-quality and competitive option for raw material deliveries.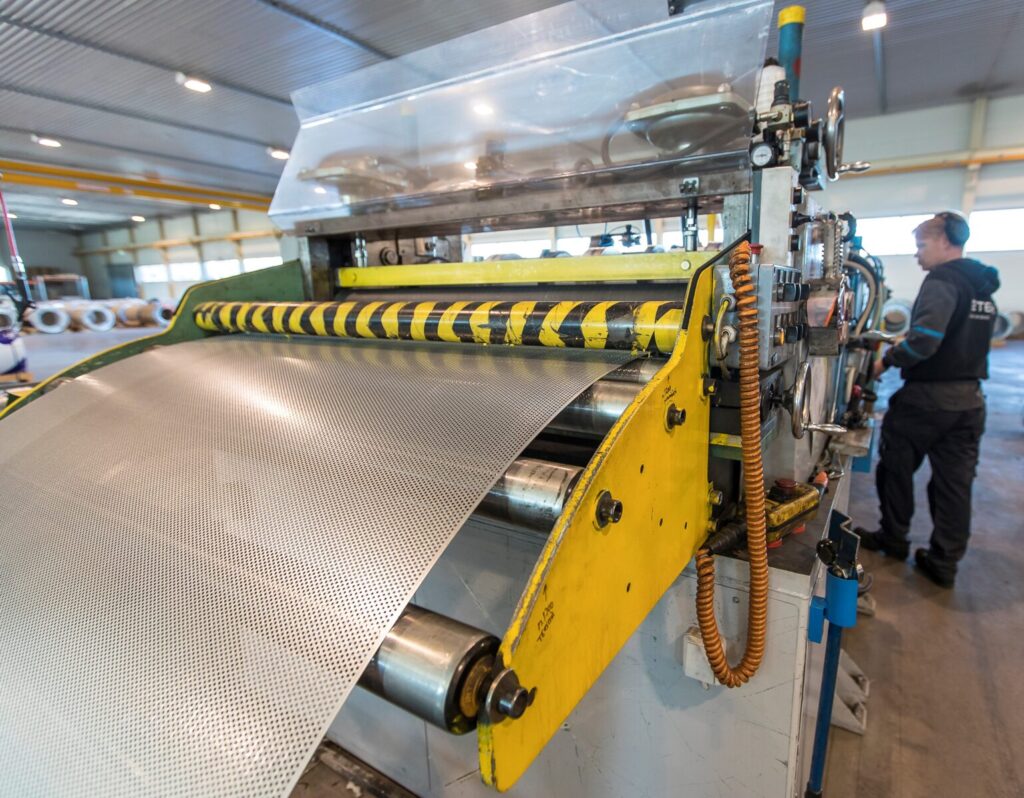 With our flexible service and quick production, we ensure smooth deliveries to our customers. In addition to different-sized coils, we also deliver bands, sheets and perforated plate products from our factory and warehouses.
Our warehouses are located in Lappeenranta, Järvenpää, Tampere, Seinäjoki and Oulu. Our sales personnel will help you find the suitable products for the exact applications.
Coils
Strips
Small coils
Sheets
Perforated plates
COMPREHENSIVE READY-MADE STOCKS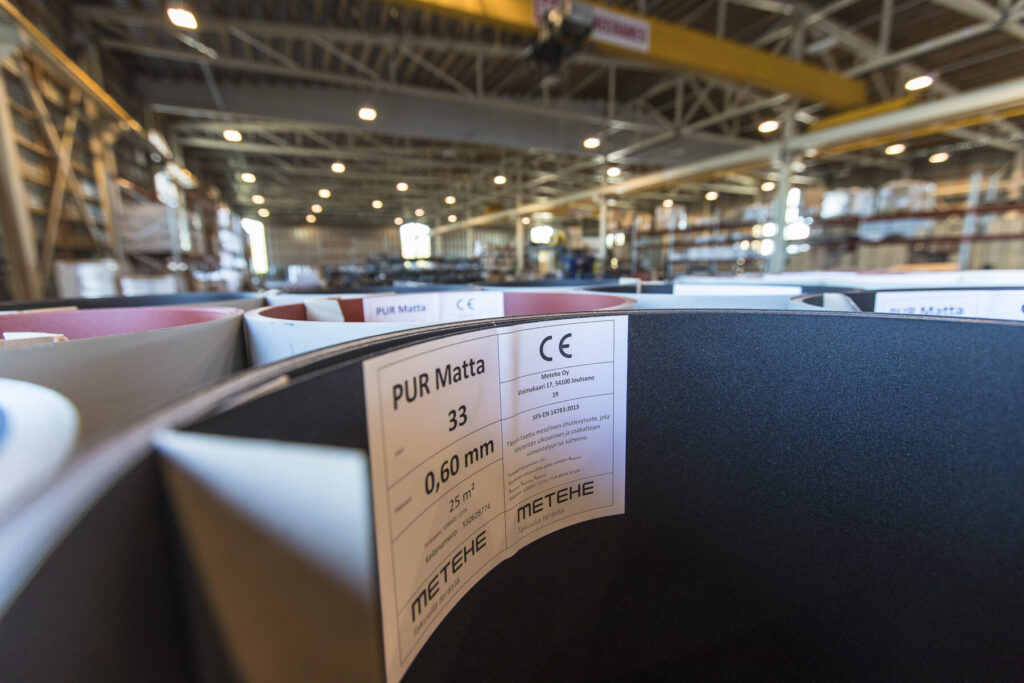 The full coils in our warehouse stock have a weight of approx. 4-5 tonnes and the initial raw material width is 1,250 mm. We also stock smaller approx. 1,000 kg coils. At the strip cutting line, we can narrow the material according to customer needs to a width of up to 80 mm.
We stock lots of 25 m2 small coils at our warehouses to ensure quick material deliveries even for the rarer colours. At the sheet line, we can process and straighten different sized steel metal sheets up to 2 mm.
At the perforation line, we can perforate various material for different customer needs. We stock different sized perforated steel metal sheets at our warehouses, from which customers can obtain products quickly and flexibly. The ready-made stocks vary per location.
Metehe Oy
tel: +358 207 639 640
myynti@metehe.fi